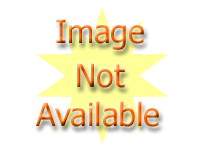 Zone: Puerto Vallarta, Jalisco (
view map
)
Address: Paseo de la Marina Sur #205, Marina Vallarta
Puerto Vallarta, Jalisco
Mexico
Features

Pet-friendly hotel (fees and restrictions apply)
El Resort Fee
del hotel NO se cobrará por reservas nuevas y existentes hasta el 18 de diciembre de 2020.
Description
The Westin Resort and Spa Puerto Vallarta is a beachfront smoke-free hotel located in the area of Marina Vallarta that offers 263 guest rooms equipped with air conditioning, private bathroom, flat-screen cable TV, telephone, and work desk. Accommodations are also fitted with amenities such as in-room safe, hairdryer, iron and board, and coffeemaker.

The hotel features a pool, a children's pool, and WiFi, and provides concierge assistance, housekeeping service, an elevator, and 2 restaurants, 1 bar, and 1 snack bar. There is also a beach club, sun loungers, multipurpose courts, a fitness center, a parking area and a children's club. Conference facilities, a Spa, and room service are also available (for an extra charge). The hotel accepts pets (fees and restrictions apply).

The property is 3 kilometers (1.9 mi) from Licenciado Gustavo Díaz Ordaz International Airport (PVR), 9 kilometers (5.6 mi) from Puerto Vallarta Boardwalk, one of the main attractions of the destination, where you can find the famous square overlooking the ocean and the Boy on a Seahorse sculpture.
Services
Included services
ATM • Bañera de hidromasaje • Beach • Beach club • Children's club • Children's pool • Concierge • Currency exchange • Elevator • Fitness center • Housekeeping • Multipurpose court • Newspapers in the lobby • Parking • Ping-pong • Pool • Recepción de paquetes • Shoe shining • Smoke-free hotel • Sun loungers • Tennis • Volleyball • Wireless internet
Services with extra charges
24-hour room service • Beauty salon • Boardroom • Car rental • Conference facilities • Gift shop • Laundry services • Pets • Spa • Weddings
Restaurants
(3)
El Palmar • Tlaquepaque Snack Bar • Arrecifes Seafood & Steakhouse
Bars
(2)
La Cascada • Tlaquepaque Snack Bar