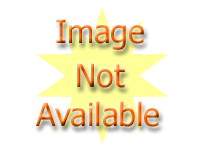 Zone: Puerto Vallarta, Jalisco (
view map
)
Address: Paseo de la Marina Norte 435, Marina Vallarta
Puerto Vallarta, Jalisco
Mexico
El Resort Fee
del hotel NO se cobrará por reservas nuevas y existentes hasta el 18 de diciembre de 2020.
Description
Marriott Puerto Vallarta Resort & Spa is within Marina Vallarta, an amazing zone in Puerto Vallarta, less than a 3-minute ride from Bahía de Banderas and 9 minutes from the cruise ship terminal. This 4.5-star resort is 8.2 kilometers (5 mi) from the boardwalk and 9.7 kilometers (6 mi) from Los Muertos Beach.

Make yourself at home in one of the 433 guest rooms with minibar and LCD TV. Accommodations include a balcony, WiFi (extra charge), and satellite TV. The private bathroom has a shower and tub combo, toiletries, and hairdryer.

The hotel has a business center and offers express check-in and check-out and there is an area of 1,941 meters available for conferences and a free parking area.

The minimum age for checking in is 18 years.

***The hotel will charge an additional resort fee of $23.20 USD per room, per night, which must be paid directly at the hotel facilities.
Services
Included services
Housekeeping • Luggage storage • Newspapers in the lobby • Safe deposit box • Tour assistance
Services with extra charges
Business services • Computers with internet access • Internet • Laundry services • Transportation
Restaurants
(6)
Champions Sports Bar • La Estancia • Las Casitas • Mikado • Deli Los Mangos • Snack alberca
Bars
(1)
Lobby Bar
All-inclusive plan
Food and beverages,Tax and tips,Restrictions,Others,Accommodations